In this section
Contact Us
Contact Rick Massell , President, (rickm @ sonic.net)  for further information regarding the club, or John Broughton (johnbroughton @ comcast.net ) for information regarding this website
Our next meeting: April 25th, 7 p.m.
Our next meeting will be on Thursday, March 28th, from 7 to 9 p.m., at the Windsor Round Table Pizza restaurant, 8499 Old Redwood Highway. This will be a "town hall" on the topic of the Green New Deal, featuring Windsor elected officials and leaders in actions to reverse the current climate change trends.
The meeting is free and open to the everyone; pizza will be served.
Benghazi Again – Really!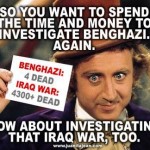 Upcoming Events
Page Locator